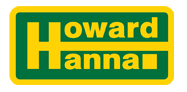 Howard Hanna William  E Wood moving more Hampton Roads homes  from the Virginia Beach Oceanfront to Suffolk then any other local real estate company.
Don Maclary – Realtor Ready to assist your family with it's next moving experience is proud to be affiliated with  Howard Hanna William E. Wood as a Realtor in the  Laskin Road Virginia Beach office.
William E. Wood and Associate Realtors has been selling real estate in Hampton Roads Virginia since 1972.
Howard Hanna William E Wood's mission is to serve the entire real estate needs of their clients Home buyers & Sellers better than anyone else in the business.
Over the years,  William E. Wood and Associates has grown to be the #1 real estate company in the region.
When you want top notch service as a Home Buyer or you are Selling Your Home all roads lead Here
Ask about an Online Target Marketing plan and listing  homes for sale. Anywhere in the Hampton Roads  Area. Norfolk VA, Virginia Beach VA,  Suffolk VA, Chesapeake VA, Williamsburg VA,  or other outlying areas.
Office Location:
Howard Hanna William E Wood Real Estate Services
Don Maclary – Realtor
1321 Laskin Road
Virginia Beach, VA 23451
Phone: (757) 428-3516
Fax: (757) 428-7815
Toll Free: (800) 888-3516
Text: (757) 376-3967
Alway's Available
Don is the secret to meeting your needs. Don is the man you want to help you with your real estate needs when you are looking to sell at top dollar as quickly as possible or are looking to be professionally represented the purchase of your next or first home. I bring buyers to Don that I have taught to purchase homes. I educate buyers on the benefits of making a competitive offer so that their dreams are realized. Together Don and I help sellers and buyers achieve their goals… call us today and let us help you with yours…
~ Robert, Real Estate Pro