Choose A Professional Below To Get Started.
Military and Civilian if you are Moving to or from Virginia Beach or any Hampton Roads City, Connect with one of the Choose A Home Team Professionals below.
The Choose A Home Team at Howard Hanna
Is a group of five Realtors (2 Bi Lingual) dedicated to meeting the needs of home buyers and sellers, Starting with our free first time homebuyer class, All the way to helping senior's develop a down sizing strategy that minimizes stress.
In today's world people have busy schedules and it is critical that Realtor's are available. The Choose A Home Team is able to provide this service by covering each other when needed. Starting with we answer our phones, maybe that is old school but questions that go unanswered create stress.
Use Your VA Eligibility or other available programs to buy a Home With Howard Hanna William E Wood!
With so many military bases and installations here in the Virginia Beach, Norfolk and Hampton Roads region, we specialize in military relocation and military family homes sales and home searches.
We have experienced agents and lenders who can help you find and qualify for your new home in Hampton Roads! From the Virginia Beach Oceanfront to Suffolk VA.
Choose A Realtor or Mortgage Lender With the Choose A Home Team Today!
Don Maclary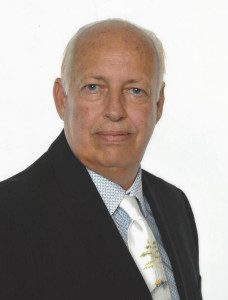 Realtor / Choose A Home Team Leader,

Licensed Realtor in Virginia, VHDA Home Buyer Class Trainer
1321 Laskin Road Virginia Beach, VA 23451
Office:
(757) 428-3516
Toll Free:
(800) 888-3516
Cell:
(757) 376-3967
Fax:
(757) 217-2686
Home:
(757) 216-9501
Contact Don
Jennifer Milam
Get Pre-Approved Today… Call a local mortgage lender, Use your VA eligibility with a VA Loan, Get a VHDA Plus Loan, FHA or Conventional Loan and become a Hampton Roads Home owner:
Nick Russo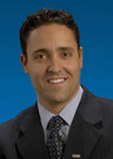 Towne Bank Mortgage Lender
VA Mortgages
First Time Buyer Loans
Conventional Home LoansPhone:
757-241-0858
Website:
www.townemortgage.us
Contact Nick
Robert Ashburner – Mortgage Lender / VHDA Home Buyer Class Trainer
A Runner at Heart
Coastal Home Mortgage Co., LLC
Conventional Home Loans
VA Home Loans
300 32nd Street Suite 101 Virginia Beach Virginia 23451
First time Home Buyer Classes Website:
www.choosebobby.com
Phone:
757-390-2235
Cell:
757-652-5851
Contact Robert
You may be eligible for a VA Home Loan if you meet one or more of the following conditions:
You have served 90 consecutive days of service during wartime OR
You have served 181 days of services during peacetime OR
You have more than 6 years of service in the National Guard or Reserves OR
You are the spouse of a service member who died in the line of duty or as a result of a service-related disability
If you meet these, contact one of our local mortgage lenders and agents today. We can get the ball rolling for your new Virginia Beach, Norfolk or Hampton Roads home purchase!
Local VA Lenders & Realtors Dedicated to Serving Your Needs
Alway's Available
Don is the secret to meeting your needs. Don is the man you want to help you with your real estate needs when you are looking to sell at top dollar as quickly as possible or are looking to be professionally represented the purchase of your next or first home. I bring buyers to Don that I have taught to purchase homes. I educate buyers on the benefits of making a competitive offer so that their dreams are realized. Together Don and I help sellers and buyers achieve their goals… call us today and let us help you with yours…
~ Robert, Real Estate Pro