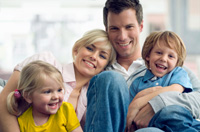 When purchasing a home, there are two sides of the closing table – the buyer and the seller. As a seller, you need a Realtor on your side looking out for your best interest. Don Maclary, a William E. Wood and Associates seller's agent, will do what's best for you and will find potential buyers for your home.
As your seller's agent, Don will:
negotiate price and terms favorable to you
give you advice and counsel
help you objectively evaluate potential buyers
keep your position confidential
expose your property to the entire market
be entirely committed to YOU.
Don's job as a Realtor with Howard Hanna is to help you through the entire process of selling your property with the same quality service provided  for a sixty thousand dollar condo as a two million dollar home at the Virginia Beach Oceanfront.
He will:
 help you determine what amount the current market conditions will allow you to ask for your property
 use all of the resources available to help you find the right buyer for your property.  At  William E. Wood and Associates, we can list your property on several different Multiple Listing Services (MLSs).
 help you negotiate the sale of your home
 guide you through the closing process to make sure that everything is completed to your satisfaction.
 recommend that you use the William E. Wood and Associates Realtor Service to help you get set up in your NEW home.
Contact Don today and put a Howard Hanna Realtor on your side.
When you are about to make the biggest decision you may ever make financially, buying a home, you want the best of the best, a person you can trust and will guide you through the process. Don Maclary is your guy for the job!
~ John, Real Estate Pro