1. You Don't Have to Go to NYC for a Giant Tasty Deli Sandwich Anymore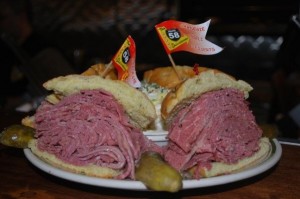 The Route 58 Deli serves up mammoth NY style sandwiches that taste as good as any you can get up North. In fact, they have their cheesecakes shipped to them daily from the Carnegie Deli!
---
2. You have more miles of bike paths and trails than any other city in the US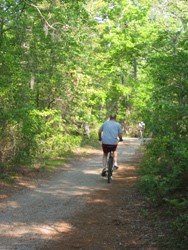 The City currently has over 100 miles of trails. These trails are classified into four facility types:
On-road bike routes
Shared use asphalt paths
Soft trails within parks
and widened concrete sidewalks
The bikeway and trail system serves equally important functions as part of the transportation network and the recreational system network. New shared use paths are being built with new roadways and roadway improvements throughout the City.
---
3. You're Rich in History – All Around You
Virginia Beach itself has the Cape Henry memorial cross, site of the landing of the first colonists in 1607; the Cape Henry lighthouse (1791; restored); the nation's oldest brick residence (1636; restored); and the Alan B. Shepard civic center, a geodesic aluminum-domed structure. Seashore State Park is there too. But just a short drive away are Colonial Williamsburg, Jamestown, Yorktown, Nags Head and more.
---
4. You Get a Parking Discount
Virginia Beach residents with a Virginia Beach photo id get significant discounts on parking at the Oceanfront. This is great for trips to the beach, concerts, events or even just for a meal and walk! VB residents pay $5-7 for parking while non-residents may pay up to $20 in certain municipal lots.
---
5. Taxes Aren't Bad – Thanks Tourists!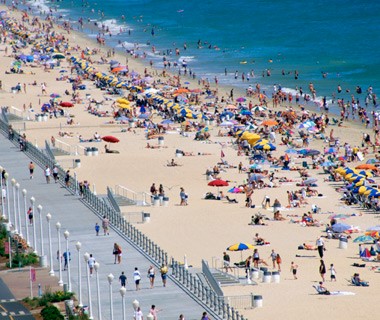 Tourists bring in $1.3 billion to Virginia Beach each year, creating a luxury that makes your taxes not so bad. Virginia Beach residents pay about $3.70 per $100 on personal property for example while many neighboring cities pay a rate closer to $4.50 per $100.
---
6. We Like Baseball, and We're Good at It.
Virginia Beach is home to the Independent Atlantic League's newest team, The Neptunes, which will begin playing in a brand new 6,000 seat stadium in 2015. Until then, Baltimore Orioles' triple A affiliate, the Norfolk Tides are just a 15 minute drive away. The Virginia Beach region has produced many major leaguers in recent years including: David Wright, Ryan Zimmerman, Mark Reynolds, BJ and Justin Upton, Michael Cuddyer and more.
---
7. There's Plenty to See and Do!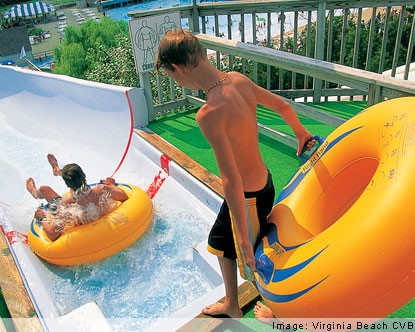 Living in Virginia Beach, you're about a 30-45 min or less drive from all of the following: Virginia Aquarium and Marine Science Center, Virginia Air & Space Center, Ocean Breeze Fun Park, Busch Gardens, Water Country, the Virginia Zoo, minor league baseball and hockey, Children's Museum of Virginia, Virginia Beach Amphitheatre, Chrysler Museum of Art, Harrison Opera House, Sandler Center, Ferguson Center, Chrysler Hall, ODU sports, fine dining, shipping and nightlife, downtown Norfolk, and oh yeah… plenty of sunny beaches!
---
8. Our Military is a Big Part of the Community
With Oceana Naval Air Station, Fort Story, Dam Neck and the Amphibious Base all located in the City of Virginia Beach alone, you'll meet pilots, Seals and anyone from an E1 to a Captain on a weekly basis whether you realize it or not. The Hampton Roads area in total has more military installations per square mile than any other region in the world.
---
9. Lots of Organic Food Options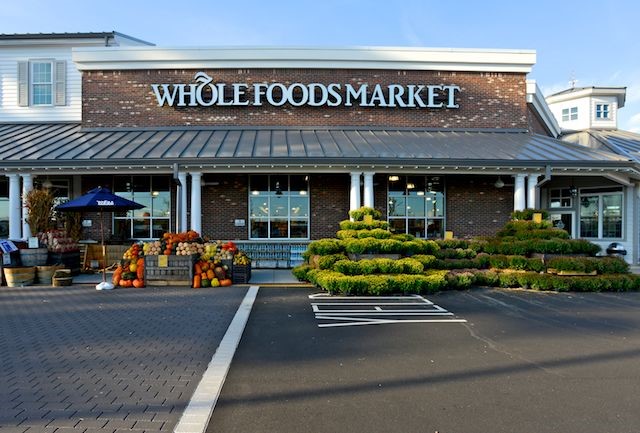 With the Virginia Beach Farmer's Market, various independent markets like Heritage Natural Foods, as well as a Trader Joe's and a Whole Foods, Virginia Beach offers a lot of choices for fresh, organic food choices. Check out the Pungo Strawberry Festival each Memorial Day weekend and celebrate the year's harvest!
---
10. It's a Growing City with Desirable Statistics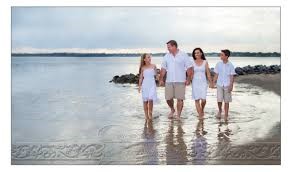 Per capita income is 8% higher in Virginia Beach than the national average. Forbes lists Virginia Beach in the top 100 cities for careers and doing business, cost of doing business and education… and it's not far behind in job growth either. Relatively low crime, economic growth and an average cost of living make Virginia Beach highly desirable
---
11. We've Got Music for Everyone!
Enjoy live music? Enjoy FREE live music even better? The Virginia Beach Oceanfront features frequent free concerts from local and top national acts during the warm weather months of the year. The highlight is the annual American Music Festival each August features over 60 main stage performers with most shows being free of charge. The Oceanfront's 'Beach Street USA' summer series also features small musical performances daily weather permitting free of charge. On the not-so-free side of things, a great time is always to be had at Farm Bureau Live (aka Virginia Beach Amphitheatre) all season long with top national acts.
---
12. We've Got Taste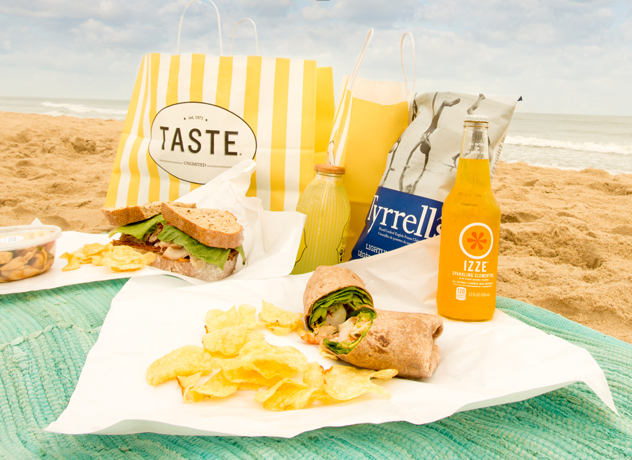 'Taste Unlimited' is a local wine and cheese shop that has grown out of control into a creative collection of some of the most delicious sandwiches, spreads and culinary concoctions you can imagine. With six locations in the area, don't miss out on a yummy box of fresh baked cookies to go with your lunch.
---
13. The Belvedere Hotel Cafe

Nestled between newer and much larger hotels near 31st street and Atlantic at the Virginia Beach oceanfront is the Belvedere Hotel. Its small 7 booth café is one of the city's best kept secrets. With unbeatable views of the Atlantic Ocean just 6 feet away from the boardwalk, The Belvedere is the perfect place to grab a burger, coffee and slice of homemade pie while taking in a beautiful sunny day.
---
14. Orange Crushes!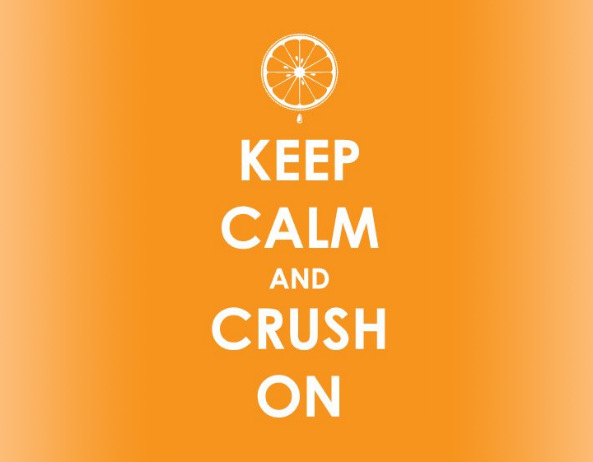 While Waterman's on Atlantic Ave. is credited with inventing the tasty alcoholic beverage, you can get an Orange Crush just about anywhere in Virginia Beach. The orange juice, vodka and libation is so popular and refreshing that it even has its own festival in the city once per year simply known as Crush Fest.
---
15. Lynnhaven Mall Has it All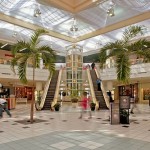 With 1,170,000 square feet of shopping and over 180 stores, Lynnhaven Mall is one of the largest malls on the East Coast. The Mall is home to a 650 seat – 17 restaurant food court, 18 Theater AMC IMAX movie theater, Dave & Busters, JC Penny, Macy's and Dillards, as well as a Barnes & Noble, Dick's Sporting Goods, XXI Forever and Old Navy.
---
16. The World's Busiest Dairy Queen is Here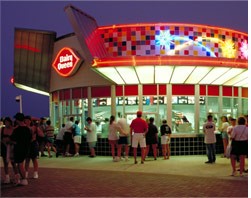 The popular Dairy Queen at 18th and Atlantic is in fact the busiest Dairy Queen store in the world. At least from Memorial Day – Labor Day it is! But just because it's busy, don't go thinking it always has long lines. With 10 service windows you can cool down with a cold treat quickly most days.
---
17. You're Not That Far Away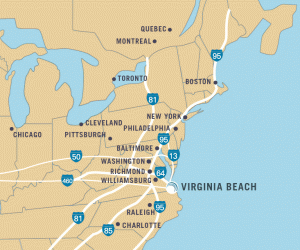 Thanks to the Chesapeake Bay Bridge Tunnel (one of the 7 engineering wonders of the world), you can shave up to an hour and a half off your drive time on commutes up North to New York and New England. Beginning on Virginia Beach's North Shore, the CBBT stretches north for 17.6 miles over to Virginia's Eastern Shore. Travelling up Route 13 through the Delmarva Peninsula cuts off 95 miles of driving that you would have to endure going the I-64/I-95 route.
---
18. Nick's Hospitality Restaurant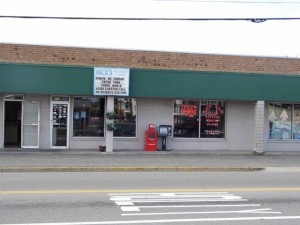 Located at 508 Laskin Rd, Nick's is almost literally a hole in the wall restaurant where the locals know they can find some of the best seafood at unbeatable prices. They serve a whole lobster dinner on Thursday nights for $13.95! It's a no frills atmosphere but the service is friendly and fast and you can get fried or broiled entrees and combos for under $17.
---
19. Skateboarding Isn't a Crime.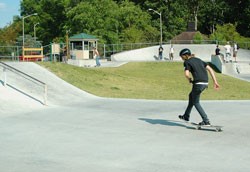 Skateboarding in Virginia Beach is as popular as surfboarding is on the beach! In fact, Virginia Beach is the only city in the state that municipally offers "skateboarding passes" to residents so they can enjoy the many professional-grade and amateur skate parks throughout the city.
---
20. …But Cursing Sort of is a Crime.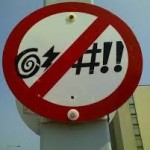 Around the Resort area of the city, you may see these unique "No Cursing" signs aimed at keeping the environment as family friendly as possible. The signs have long been the subject of some local controversy about freedom of speech, but we can all agree it's nice to keep things clean when in the presence of vacationing families. Virginia Beach is one of the safest and cleanest cities for its size and population on the East Coast.
---
21. Town Center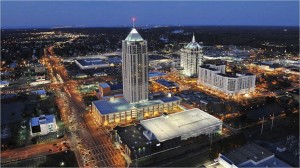 Some may call it a "fake downtown", but to most of us Virginia Beach Town Center is the new, fresh center of economic development full of vibrant new housing, hotels, businesses, dining and entertainment. When residents aren't basking in the sun, Town Center is the place to have fun! Popular spots in VBTC are the Funny Bone Comedy Club, The Sandler Center for the Arts, Gordon Biersch, Keagans Irish Tavern and more.
It's easy to find a Perfect Home in Virginia Beach too! Call expert real estate agent, Don Maclary with Howard Hanna William E. Wood 757-376-3967 or email him here to start the best home search journey of your life!
For more interesting stories and news just like this story, follow Choose-a-Home-Now on Facebook, Google+ or Twitter here.
Want to relocate here, Call Howard Hanna Real Estate Today!
Don is very easy to deal with. He is always available and has does everything he can to help us out! Great, reliable agent.
~ Liz, Real Estate Seller
If you enjoyed this article, Get email updates (It's Free)